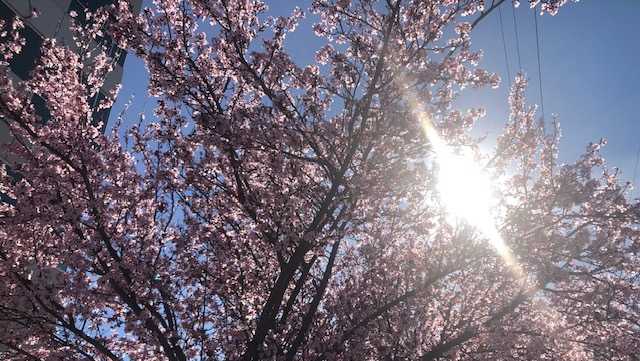 If you have been sniffling, sneezing, coughing or wheezing the last couple of days, you are not alone, according to Dr. Travis Miller of The Allergy Station in Roseville.
"Seasonal allergy season is here. The trees have been well-watered this winter, and now that the sun is out and the wind is up — it's prime allergy conditions," Miller said.
His rule of thumb is that pollen season will remain an issue for allergy sufferers until the region experiences three straight days of triple-digit heat.
So here are 3 simple ways you can fight back against pollen when outside, according to Miller:
Wear a brimmed hat
Don sunglasses or eye protection
Cover you mouth and nose
"You physically want to block those surfaces most sensitive to contact from pollen; the eyes, nose and mouth when outdoors," explained Miller. "At the end of the day take a shower to wash your face and hair to get rid of any added pollen."
The warning signs that seasonal allergies have progressed to the point you should call your doctor include wheezing or troubled breathing, lost sense of smell, teeth sensitivity and fever, chills or rash, according to The Allergy Station..